It's that time of the year again!  We know cash is tight, commodity prices are not great and the threat of China Tariffs looms on the horizon!  We are here for you again this year as you prepare to harvest your crops.  Now is the time to go through that combine and get the quality replacement parts you need and take advantage of these huge savings.  Watch your mail boxes for this post card and save 15% on all parts purchases the month of July!  You didn't receive a post card - that's okay order on line for 15% during the month of July or call the stores during the month of July and mention our promotion!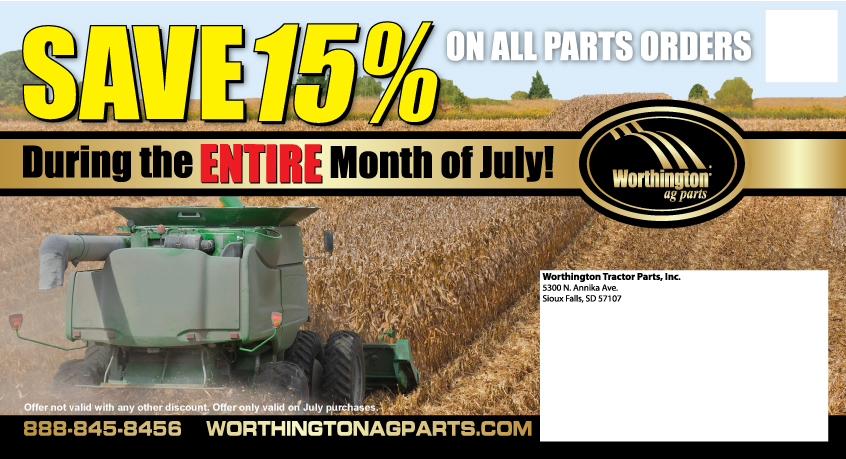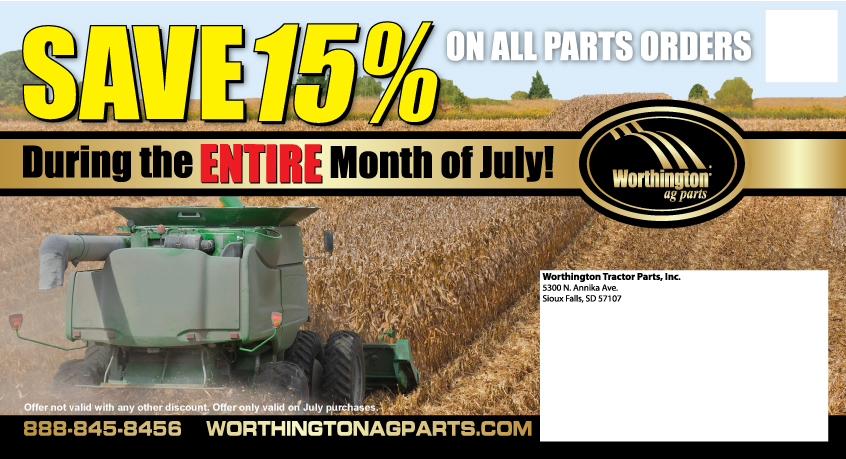 We have the largest supply of aftermarket new combine parts available along with thousands of used combine parts.  Remember we also carry a large line of aftermarket parts for your skid steers.  We also carry a large offering of lights to keep  you working after the sunsets because we know the work doesn't stop on the farm when it gets dark!  Shop just lights with a Click here!  Don't forget the tractor either, we have a large selection of used tractor parts and aftermarket new tractor parts.
We have been serving you the farmer for 48 years, others may come and go but we are always here for you!  The partnership we have with our valued customers makes us and you the Worthington family!
Cheers,
Mike Winter
President Worthington Ag Parts